Ogimi Vill.
The home of longevity, shekwasha citrus lemons, abaca clothes and "Bunagaya"
Ogimi Village is known for health advertised as "Japan's longest life village" along with it self reliance strong community where the people live long lives naturally. The village is surrounded by nature where the food culture originates and leading to the balanced lifestyle better known as "the Longevity home". More recently, A tv-program has showed that the shekwasha citrus lemons contains the cancer fighting agent "nobiletin" thus gaining a nationwide reputation. Moreover, the village upholds the concepts of "meet the locals", "connect to the culture", "enjoy the richness" and"walk in Ogimi Village" relating to "longevity", "abaca cloth home", "shekwasha citrus lemons" and "Bunagaya home" on which the program with its different activities is based on the four.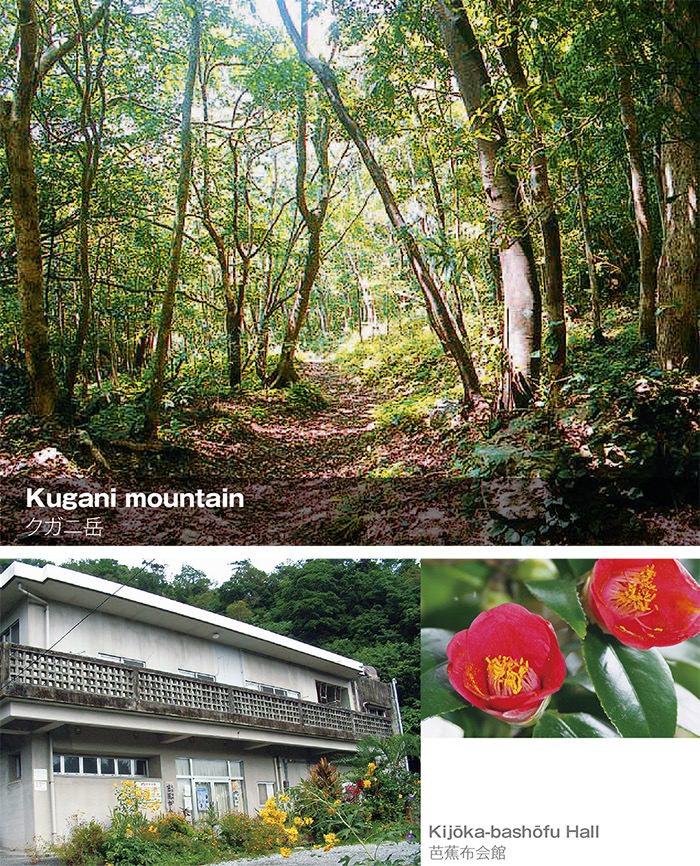 Things to see in Ogimi Village
Abaca Cloth Museum
This a facility set as a research center for traditional abaca cloth craftsmen, an exhibition for goods and as a meeting place. It is a place where one can experience the "Kijoka abaca cloth" designated as an important intangible national treasure.
Ogimi Village Twon Hall Tourist Planning Division
Okinawa Prefecture Kunigami County, Ogimi Village Oganeku 157

+81-(0)980-44-3007

http://www.vill.ogimi.okinawa.jp
NPO Ogimimarugoto Tourism Association
Okinawa Prefecture Kunigami County, Ogimi Village Taminato 1357-18

+81-(0)980-44-1960